Calendar
Trial will be held in June 2018
---
Beardie Clan Ceilidh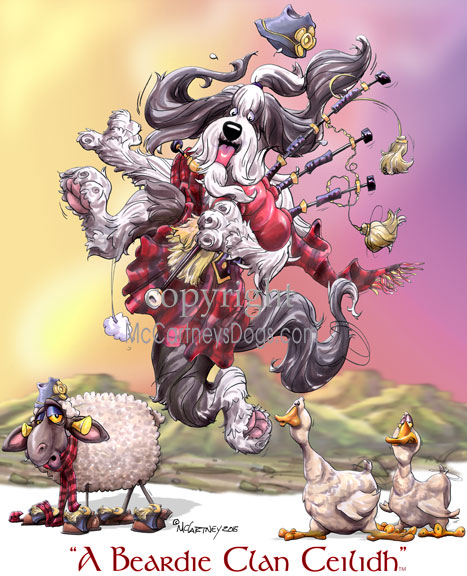 GPBCC ALL-BREED HERDING TRIALS - "A HERDING CEILIDH"

Our Ceilidh trials will be held on June 1 - 3, 2018

2018 June Herding Premium: Herding Premium
The trials will be held in New Richmond, WI at Polly Simpson's Farm.

Beardie Clan T-Shirts
We have a custom designed T shirt to celebrate the Bearded Collie Ceilidh. The design was drawn by artist Mike McCartney. It shows a bouncing beardie with ducks and a sheep in the foreground and the foothills of Scotland in the background.
To Order : Ceilidh Bearded Collie T Shirt Order Form